Broken Record Moment: I'm so glad to be able to settle down and write a Top Ten Tuesday post!
I've actually been debating whether or not to do The Broke and the Bookish's Secret Santa this year too. It seems like a great idea! But as those of you who know me well know, I am terrible at remember Christmas cards, much less anything else. Has anyone participated? Is it as cool as I think it would be?
This week's Top Ten Tuesday is film adaptations of books I am looking forward to or haven't seen. I decided to go with film adaptations I'm looking forward too, as well as movies that are coming out that I now want/need to read the book.
1. Deadpool – February 12, 2016
Okay, I tried to keep any type of comic book or graphic novels off my list, but I absolutely love Deadpool! He's my favorite … superhero… and one of two comic books that I've actually ever kept up with. PLUS, the movie is to have an R rating, which makes it that much better. Seriously, I will have the best Valentine's Day date (probably with myself but WHO CARES) that will include seeing this movie. Even though I'm not certain I love Ryan Reynolds, it's going to take a lot for me to hate this movie.
Please don't let me hate this movie.
2. Allegiant – March 18, 2016
Okay, these movies suck. They really, really do. Which makes me sad, because I actually really enjoyed the series. I read it for the first time this year, then read a pretty decent fan fiction that kept me from hating the ending. But three things about this movie help make it onto my list:
It was filmed in Atlanta, and I'm all for supporting more movies being filmed in Atlanta
The director and author have both come out saying they will not change the ending of the book. Extreme kudos for not caving on that front.
Theo James.
Yes I am female and occasionally shallow and I find Theo James super pretty:
3. Pride and Prejudice and Zombies – February 5, 2016
I am actually not a big Jane Austen fan. I'm sorry, I know, it makes me a terrible female. I love Northanger Abbey and that's about it. At the same time, I kind of love Pride and Prejudice adaptations. I love Lost in Austen (if you haven't seen it, it's full of wonderful silliness and a great cast) and Bridget Jones Diary. I actually haven't finished Pride and Prejudice and Zombies, but I enjoy what I have read. I think I ended up putting it aside because I was tired of zombies at the moment. But the cast looks fantastic! And Matt Smith!
4. The 5th Wave – January 15, 2016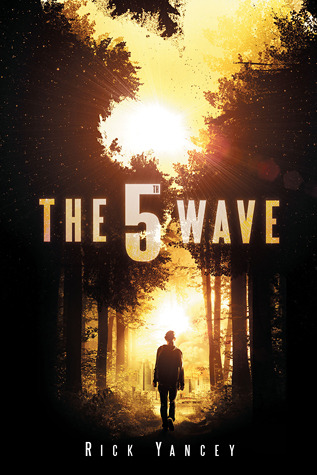 I'll admit, this isn't a book I've read. I actually hadn't heard of it until I saw the preview. It's officially on my "to read" list now. I think it's because I super love Chloë Moritz. I'm not a huge alien story person — I mean, they don't usually make it to the top of my list. But I'm willing to give this one a shot.
5. The BFG – July 1, 2016
Who doesn't love Roald Dahl? I had a copy of Matilda  that ended up falling apart. And The Witches was one I read frequently as a kid! I know there has been a movie made of The BFG, but I'll take another one! There really is next to nothing out about this movie except a date, so I'm hoping they stick to it. And Harriet Jones, Prime Mister is one of the lead voices.
6. Victor Frankenstein – November 25, 2015
Okay, to be honest, every time I see a preview for this movie I flip flop. But Mary Shelley, guys! I can't sit here and pretend I'll support every female writer (I'm looking at you, 50 Shades of Grey author), but I will support those who write good gothic literature. Plus, it's Daniel Radcliffe looking like this:
I'm waiting for some reviews to come in before I commit to this one, especially since Mockingjay and The Night Before come out this weekend.
7. The Statistical Probability of Love at First Sight – 2016
This book was silly and cheesy, but I liked it. It's chick lit and YA at it's best, and I'm a sucker for a cute love story. It makes me wish my own was a little less dramatic and more dramatic at the same time. But that's a conversation for a different day. This book was one of the first ARCs I ever received, long before I knew what ARCs were, and my favorite part of it is the cover: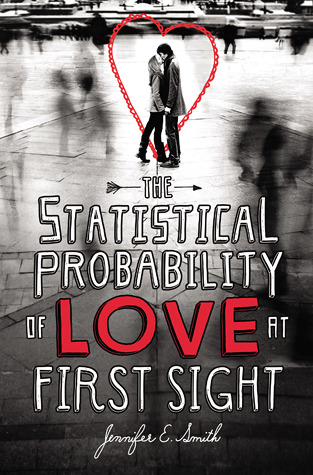 I haven't read any of her other books, mostly because reading love stories make me sad at times. But I'm willing to give her books another go. And I like the lead actress in this movie.
8. How to be Single – February 12, 2016
I'll admit, this book is on my bookshelf that's hidden in my room so that it never ever comes up in conversation. I never read Eat, Pray, Love, but I feel like this might have been my version of the book. I expected this book to be about a woman exploring different cultures and explaining how single women are perceived and how they act in different cultures. Alas, this is a bit more of a love story than factual, but that's okay. It makes me happy to be single. I'm too much of a lot of things — independent, picky, stubborn — to really think I can find someone. Anyways, I'll see this movie because I read the book, though I am super weary of the leading lady.
9. His Dark Material (or The Golden Compass) – TBA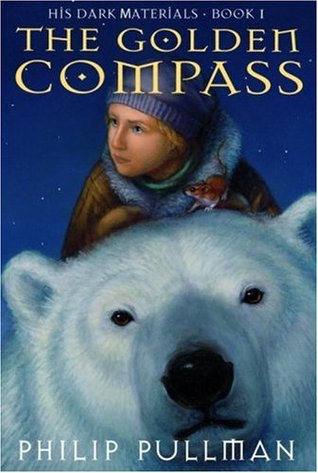 I KNOW this isn't a film adaptation, but if someone is going to do it right, it's going to be the BBC! No seriously, I'm super excited about this, and we literally know nothing. Nothing about the cast, nothing about how long of a series, nothing! So, feel the pressure from the fans, BBC One!
10. Miss Peregrine's Home for Peculiar Children – March 2016
This book has been on my "To Read" for a long time, and now it's a series. I plan to read it before seeing the movie, which seems to have an amazing cast! I'm weary about Tim Burton being the visual director, but his ex-wife and son Depp don't seem to be involved at all. It'd be fun if this was filmed entirely in black and white, no? (it's not, I know).
***
Have I missed any exciting ones? I know I had a few runner ups: Live by Night, Beauty and the Beast, and Fantastic Beast and Where to Find Them. I'd be happy to add more to my list!