Top Ten Tuesday is a weekly meme hosted by The Broke and Bookish. This week's theme is Fall "To Be Read" lists. Let's get started! I debated adding the ARCs that I currently have to read, and decided against them. They'll be read though! I also am not putting the books I've had on "Waiting Wednesday," though they're on my list too.
---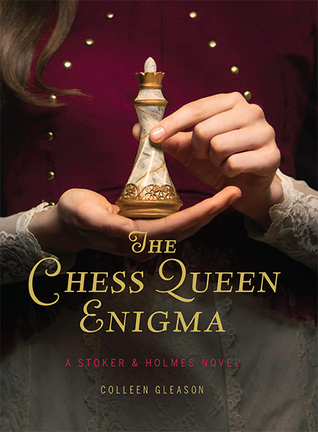 Book One: The Chess Queen Enigma by Colleen Gleason (Book 3 of Stoker & Holmes)
Okay….I also need to read the second book of this series too. But look at the cover! Isn't it beautiful?? I liked the first book; you can get me to read almost any Bram Stoker and Sherlock Holmes "sequel." Which…that's not what this is, for the record. But some steampunk, some vampire hunters, and female detectives? Yes please.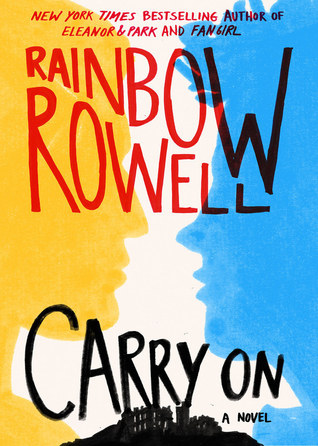 Book Two: Carry On by Rainbow Rowell
Actually, any Rainbow Rowell book is on my list. Carry On just happens to be the newest one. And it's a love story, ghost story, magic story…and it sounds hilarious. It's definitely on my list to be read, if not this fall than SOON. But I also have Eleanor & Park. I also should probably read Fangirl first.
Book Three: The Last Leaves Falling
This book is about a Japanese teenager being diagnosed with ALS. ALS become globally known after the ice bucket challenge last summer. I am a spoonie, though I am a relatively healthy spoonie. I have a hard time passing up any book that is about a young girl being diagnosed with any illness, so it's made it on to my list.
Book Four: If You Were Me by Sam Hepburn
A YA crime book about a family that escapes from Afghanistan for Britain. Then her brother is accused of a bomb attack.
Book Five: The Death House by Sam Pinborugh
I can't decide if this book is scary or super dramatic. It's a book about a boy who is sick and sent to live in an out-of-time existence far from the modern world, where he, and the others who live there, are studied by Matron and her team of nurses. They're looking for any sign of sickness. Any sign of their wards changing. Any sign that it's time to take them to the sanatorium. No one leaves the sanatorium.
Book Six: Killer Game by Kirsty McKay
A second book that's more geared to "read something freaky over the fall." A rich kid's game of assassin goes wrong. (For the record, Assassin is one of my favorite games.)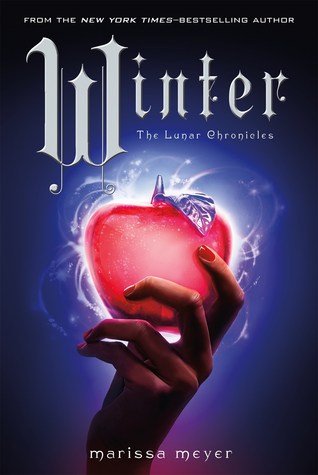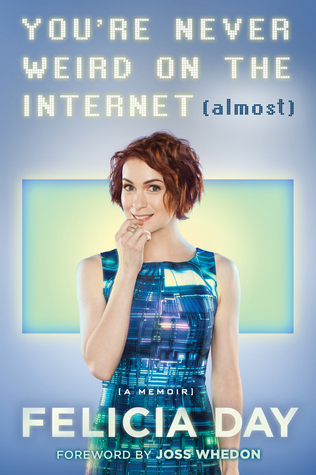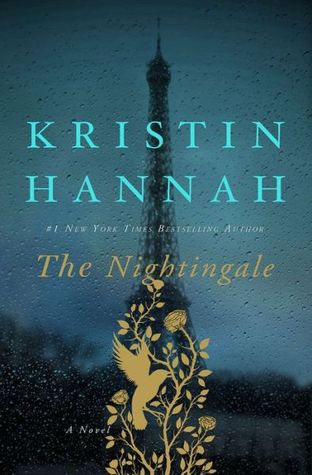 Book Seven: Winter by Marissa Meyer
Okay. I have read only a chapter or two of Marissa Meyer's first book. But I love the concept of the series. Winter is the latest book, due out this fall. I wonder if I can read all the other books before it comes out?
Book Eight: Neverwhere by Neil Gaiman
The third book that is geared towards my "read scary stuff over the fall." And it's also the only book not written in the last two years on this list. But I love Neil Gaiman and I haven't read this book. Plus, it's been on my October TBR list for years.
Book Nine: You're Never Weird On the Internet (Almost) by Felicia Day
My next audiobook. I always have liked Felicia Day, but after listening to her on The Nerdist today, I kind of adore her. I'm interested in finding out more about her!
Book Ten: The Nightingale by Hannah Kristen
A Ford Audiobook that I haven't read. It's supposed to be sad, based in France, and is about World War II. Might not be my "at work" audiobook though. Maybe a walker one.