Top Ten Tuesday is a weekly meme hosted by The Broke and Bookish. This week's theme is incredibly hard, and I'm not 100% I'm doing it right. BUT OH WELL. The theme is essentially recommendations, whether it be a book or an author. My original idea was to take classics and providing a modern book, whether it be loosely related or a retelling or whatever. This slightly morphed into books with some kind of mystery or paranormal element…but at the end of the day, I'm calling this the list of books that I would read or have read in October, for whatever loose Halloween related tie.
Dante's Inferno – Linden Hills by Gloria Naylor
I love Dante's Inferno. I've read it multiple times, and I think I've gone through two copies, with my current one being so highlighted that it's probably time for another one. Linden Hills is a modern retelling of Dante's Inferno, setting the circles of hell in a modern day black suburbia. The further down the hill Lester and Willie (two unemployed poets) go, the richer the residents become and the lower their morals are. I'm trying really hard not to reread any books this year, but this book is definitely up for a re-read soon.
Paradise Lost by John Milton– Demonologist by Andrew Pyper
I confess things frequently on this blog. Today's confession: I totally confused Milton's Paradise Lost with Dante's Inferno when I picked this book up. It also made bits hard to understand, but after I realized I mixed them up, it made so much more sense. I bought and read this book last April while I was in NYC. I fully don't understand how anyone survives the subways without a book. This book is about Professor David Ullman, the leading authority on demonic literature, focusing on Paradise Lost. He embarks on a journey to find his daughter, one that will encompass all he knows about Paradise Lost in order to figure out which demon has kidnapped his daughter.
Hamlet by Shakespeare – Rosencrantz and Guildenstern are Dead by Tom Stoppard
Hamlet is not my favorite Shakespearean play. And if I am going to read a Renaissance drama, it's not going to be Shakespeare. But if you have read Hamlet, you may remember these two characters. This is a  play that discusses what Rosencrantz and Guildenstern, two childhood friends of Hamlet, were doing while not on screen. Their ending isn't a surprise if you've read Hamlet.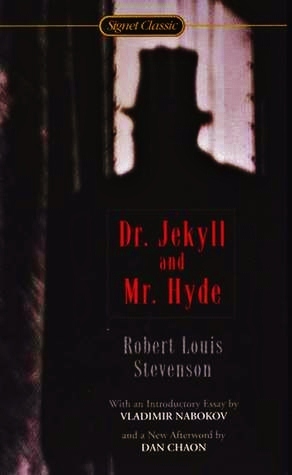 The Strange Case of Dr. Jekyll and Mr. Hyde by Robert Louis Stevenson – Shutter Island by Dennis Lehane
Jekyll and Hyde is a novella written in 1885. If you don't know what it's about, well, I don't know why you're reading a book blog. You've obviously been living under a rock. While Shutter Island has a bit of a different story line, I think they're on par with each other. Both are gothic stories discussing man's fear of not understanding the human mind. (Okay, I might have written a paper comparing these, don't judge). Shutter Island with Leonardo DiCaprio isn't a bad movie either.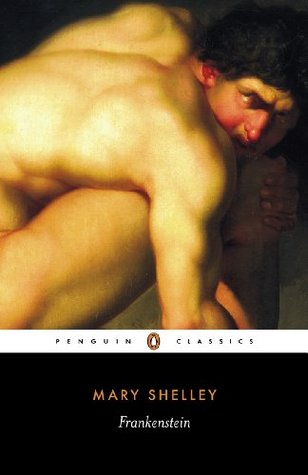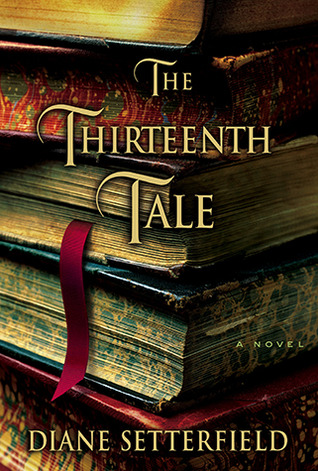 Frankenstein by Mary Shelley – The Thirteenth Tale by Diane Setterfield
Okay, honestly — any gothic novel can be put here, but I went with two novels written by women. Mary Shelley should be read by any female writer wanting to write paranormal or horror. And yes, I'm a firm believer she wrote Frankenstein. I'm not sure how to describe The Thirteenth Tale that doesn't make me end in, BUT SERIOUSLY READ IT. Margaret Lea finds a letter outside her apartment. It's a request from Vida Winter to help her write her biography. Stunned as she's never read a book by Vida Winter, she picks up Thirteen Tales of Change and Desperation, which strangely contains only 12 stories. What's the 13th tale? This book is heavy and creepy, and one of the best books I've read. I really need to read her second book, Bellman & Black, but that's a story for another day. It doesn't have the best reviews.
Sherlock Holmes by Arthur Conan Doyle – Myron Bolitar series by Harlan Coben
A stretch, a stretch! Why Bolitar over any other detective series?! But hear me out. Myron Bolitar is hilarious and sarcastic, and has two best friends, one of which is an ex-pro-wrestler named Little Pocahontas, and the other is Windsor Horne Lockwood, III – a rich psychopathic who helps keep Myron safe. He looks like a fit rich playboy, but don't let him full you. So in a way, Myron is a bit like Sherlock and Watson…but the sociopathic, narcissistic character is Win? Yeah. My favorite Coben book is actually Tell No One, but this series is fun. For the most part, I can't figure out all the twists, and you'll frequently see background characters in multiple books, and occasionally they get their own book.
Northanger Abbey by Jane Austen – Castle of Otranto by Horace Walpole
Northanger Abbey is one of two Jane Austen books I've finished. I can't get into them. It's her shortest book, and it's so fun to read. I love Catherine Morland (especially Felicity Jones and Carey Mulligan's 2007 film). I mean, I get Catherine. She reads a book, then lets her imagination run away with her. Of course a guy in a creepy guy is going to want to kill her! She reads Ann Radcliffe's Gothic novels, which I've tried and they're fine. Castle of Otranto is the first known Gothic novel (a whopping 100ish pages) and is just as silly as Northanger Abbey. It's not the best, but totally worth a shot.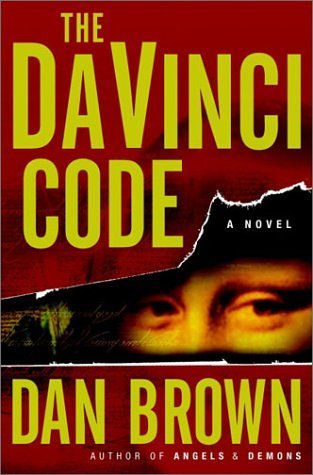 The Da Vinci's Code by Dan Brown – The Crying of Lot 49 by Thomas Pynchon
CONSPIRARCY! MYSTERIOUS! SCANDALS WITH MAIL COMPANIES! A heroine with the most amazing name EVER! (Oedipa Maas, for the record). Okay, if you super loved The Da Vinci Code, you may not like The Crying of Lot 49. It's the quintessential post modern book, so if you only read modern fiction, you will probably not agree with me. But seriously, give it a shot.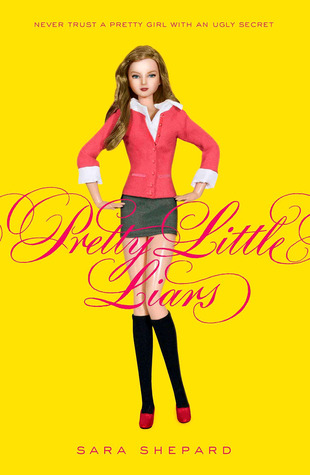 Pretty Little Liars by Sara Shepard – Chain Letter series by Christopher Pike
The Chain Letter series was published back in the 1980s. Does anyone else remember getting chain letters? Holy cow. Any ways, both books are similar fashion: an anonymous omnipresent figure is stalking a group of friends after they committed an unthinkable crime. If they don't do as requested, bad things happen to them. I think Chain Letter is darker and knew when to end (after 2 books).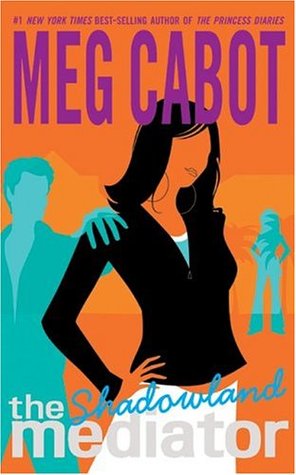 Sookie Stackhouse series by Charlaine Harris  – The Mediator series by Meg Cabot
Hot dead guys? Hot dead guys! The Mediator series is actually about ghosts, not vampires, but I loved it. Again, it knew where to end! (Oh I said that, and apparently there is a 7th one. I'm going to have to re-read these books.) Anyways, The Mediator series is about a woman named Suze who can talks to ghosts, helping them move on. She's also got a nineteenth century hottie living in her house.